Cinderella & The Trial Auditions
African-American Shakespeare Company is holding Auditions for our 19|20 Season productions of Cinderella and The Trial of One Short-sighted Black Woman Versus Mammy Louise And Safreeta Mae. Adult auditions will be held on Saturday, August 24. Children auditions for Cinderella will be on Saturday, September 14. We are seeking non-AEA actors only, of all genders and ethnicities.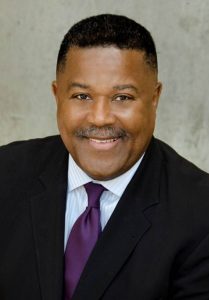 Welcome New Board Member Maurice Brewster
African-American Shakespeare Company is excited to welcome new board member Maurice Brewster to the organization! Maurice is the owner of Mosaic Global Transportation which has a transportation fleet internationally and here in the Bay Area.
Interested in becoming a Board Member?
If you would like a deeper engagement with our organization, consider serving on a committee or being a board member. African-American Shakespeare Company continuously seeks individuals who want to help further our vision, mission, and goals. To be considered for either a committee or board member role, please fill out the form on the Board and Committee Member Interest page. Our office will follow-up within a week.