Board of Directors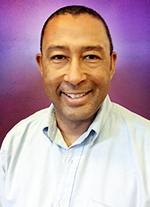 Jay Ward is an attorney with over 20 years of experience drafting, negotiating and interpreting a broad range of technology licensing and commercial contracts, with a strong background in social media, consumer internet services, privacy law, and SaaS technologies. He has a mix of law firm and in house experience drafting and negotiating in-bound & out-bound technology licensing, supplier, marketing and other commercial agreements and working closely with operational departments including Sales, Engineering, Customer Support, Product Marketing, R&D, IT, Facilities and Finance in connection with negotiating and drafting related agreements. He has structured, negotiated and drafted venture capital investment and M&A documentation as a lawyer, venture investor and corporate executive. He has a strong work ethic, the ability to multitask and demonstrates exemplary attention to detail, in addition to excellent communication skills and a collaborative style. Mr. Ward also has significant experience managing and controlling the costs of outside counsel. Mr. Ward is a highly organized and solution-oriented attorney who has a demonstrated track record of success in taking ownership of projects and driving them to completion.
Andrea Baker
Vice President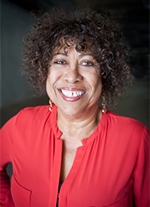 Andrea Baker Consulting provides business attraction, development services, program development and community outreach to both for-profit and non-profit developments in the San Francisco Bay Area. With 25 years of experience as a business owner, business therapist, and neighborhood revitalization and economic development consultant, Andrea Baker is a well known name in the business community. Ms. Baker engages community stakeholders, facilitating visioning and planning discussions throughout various phases of business and community development. She develops and implements neighborhood revitalization, economic development, and business strategies that encourage and build dynamic and vibrant commercial corridors in emerging neighborhoods. Moreover, she is particularly adept at identifying innovative and unique business concepts and operators to comprise the programming of mixed-use ground floor commercial spaces. Ms. Baker previously worked as a Project Manager for the Mayor's Office of Economic & Workforce Development, and the former San Francisco Redevelopment Agency.Her experience stems from starting and managing her own businesses in the Bay Area, including Baker Foods, La Fête Catering, Made in California Shops and Gift Baskets and Geva's Restaurant. She was General Manager of the Bread Workshop in Berkeley and the Director of Millberry Food Services at UCSF. She has served on several boards including Big Brothers Big Sisters, Renaissance Entrepreneurship Center, Berkeley Arts Center and Women's Alliance.
Kesha Hackett Belcher
Secretary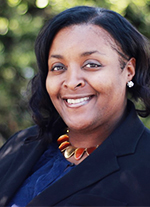 Bay Area native, Kesha Hackett Belcher has over 20 years of human resources experience and is currently the Senior Manager of Human Resources for an International Engineering Firm. Belcher earned a BS in Organizational Behavior and Leadership from the University of San Francisco, and a MS in HR Management from Golden Gate University. She has performed in musical and dance performances and enjoys travel, live music, ethnic dance, reading, and mentoring human resources professionals.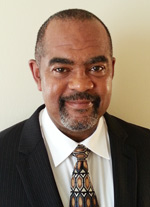 Wayne Metcalf is a native San Franciscan with over 20 years of corporate financial management and analysis experience with some of the largest organizations in the Bay Area, from Kaiser Permanente in Health Care, Mervyn's California in Retail, Olde Brokerage and Great Western Savings in Financial Services, to Aston Hotel's is Hospitality Management. He has also served on the Board of the Shipyard Trust for the Art who represented the interest of the artist within the largest community west of the Mississippi. Wayne is married to his high school sweetheart Gwen, and they have a high schooler, Jazara, an AASC company actor. The Metcalf family began its affiliation with the AASC nine years ago when Jazara was cast in A Comedy of Errors and as they say the rest is history. The Metcalf's have been AASC parents, supporter, volunteers, and now Wayne as a board member. Wayne and his family looks forward to the next stage of their relationship with and expanding our roll in this wonderful organization and the artists that it supports.
Artise Hardy has over 20 years of experience providing strategic, operational and financial leadership in technology, financial services and emerging companies. Her focus is to lead clients to sustain growth, deepen customer loyalty and increase operational efficiency. She currently maintains a consulting practice, sunboule.co, serving startups, entrepreneurs and non-profits focused on strategy, business development and launch activities. She has been a Vice President of Finance and Strategic Analysis at Wells Fargo and started her corporate career at Bank of America. She has also been an adjunct professor of statistics and a Finance Director in enterprise technology companies. Since 2009, Artise has served on the Board for Resources for Community Development in Berkeley and is current Board President and immediate past Board Treasurer. RCD is a nationally recognized non-profit building affordable, permanent rental housing with over 55 sites in 5 Bay Area counties. She has a BA in Economics from Northwestern University (Illinois) and a MBA from Stanford.
Lynette Lockett is the mother of two children and resides in Oakland, CA. She is an IT Senior Project Manager for Blue Shield of California based in San Francisco, CA. Lynette's 25+ year career as a Project Manager has spanned multiple industries, including Finance, Retail, Telecommunications and Healthcare. Lynette is well versed in project planning and execution, resource management and issue/risk resolution. Lynette holds a Master's of City and Regional Planning from UC Berkeley, BS in Information Systems Management from the University of San Francisco, and is PMI Certified. Lockett has been a long-time community volunteer and is an advocate for the Arts.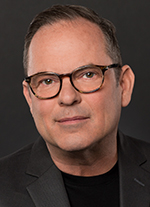 Over twenty-five years of successful management in Marketing, Training, Sales, Business Management, Economic Development and Community Building. Earl Shaddix is the Executive Director of the Economic Development on Third (EDoT). He participated in the formation of EDoT including recruiting Board of Directors to ensure diverse representation of small businesses, property owners and resident leaders. In 2016, Earl was selected as the Economic Development Director and transitioned to the ED when EDoT secured its 501(c)3 status. Earl is also the co-founder of the Bayview Underground Food Scene which highlights the many talents of the Bayview culinary scene. A true fan of theater, Earl is a season subscriber to four theater groups including the African-American Shakespeare Company, American Conservatory Theater, New Conservatory Theatre Center, and Theatre Rhinoceros.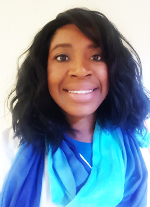 Nneka Uzoh is an energy and sustainability innovator. Nneka works for Pacific Gas and Electric, a leading utility in California and is also working on an organic pesticides startup, EmekaTech. She received her Bachelors in Finance from Hampton University, Masters of Finance—Energy Specialization from Tulane University, and an MBA from the Kellogg School of Management. Nneka is also active with the Young Professionals in Energy and The East Bay College Fund. In her free time she enjoys golf, painting, and traveling.
Advisory Board Members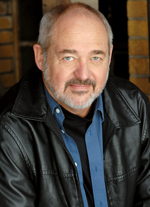 Lance Huntley is a life long resident of the Bay Area. He was raised in San Francisco, and raised his family there as well. He attended Pelton Jr. High, Lowell High, SF City College, and graduated UC Berkeley with a degree in Biochemistry. He spent 30 years in Biotechnology in various areas such as laboratory work, Environmental Health and Safety, and Facilities Management. In recent years theatre transformed his life: he has taken acting classes from Studio ACT and elsewhere. He believes in the power of theatre to make a positive difference in people's lives. A working actor, he has performed in many plays all over the Bay Area; Lance appeared in AASC's The Taming of the Shrew and 2012 production of A Raisin in the Sun. Mr. Huntley has been on the boards of several non-profits, including Hillbarn Theatre, Peninsula Ballet Theatre, and the Peninsula Arts Council. He has also worked for a non-profit board as the Executive Director of the South San Francisco Chamber of Commerce.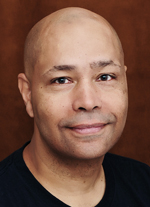 Everett "Alx" Alexander has been involved with theatre since first treading the boards in a high school production of The Matchmaker in Washington State. Since that moment, he has participated in local theatre productions ranging from Ft. Lewis, Washington to Ft. Benjamin Harrison, Indiana.
Even during his six-year stint as a Navy Journalist, he still found an outlet for his theatrical interests. He co-wrote, produced and appeared in a production commemorating the anniversary of the aircraft carrier USS Ranger (CV-61) that took place in the hangar deck of the ship while at sea on patrol in the Indian Ocean.
His other duties during his years in the military included producing a ship's newspaper, operating the onboard entertainment system and writing press releases for distribution to newspapers across the United States as well as assisting visiting dignitaries such as Gladys Knight, Suzanne Somers, Marie Osmond and Flip Wilson.
After leaving the Navy and settling in the Bay Area, he appeared in plays produced by The Masquer's Playhouse, Contra Cost Civic Theater and Contra Costa College among others as well as several African-American Shakespeare Company productions.
He has been on the company's Board of Directors and has served a term as its President. His involvement began over a decade ago and he continues to contribute financially and creatively towards the growth and ideals of the company.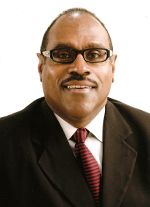 Wayne Kitchen, a recent retiree, has a professional history characterized by a Masters Degree in Education from the University of Missouri – Columbia and has an undergraduate degree from Lincoln University of Missouri. He has thirty five years of comprehensive administrative staff experience in various educational environments. Mr. Kitchen has acquired strong administrative and supervisory skills which include coordination and staffing of TRiO. Wayne is a globlal traveler. His community service involvement has been many. He has been the President of the Lorraine Hansberry Theatre Board of Directors, SF Bay Area Chapter of Lincoln University Alumni Association, and Alpha Nu Sigma Chapter of Phi Beta Sigma Fraternity, Inc.Mr. Kitchen is also a marathoner.

762 Fulton Street, Suite 306
San Francisco, CA 94102
(415) 762-2071