YES Campaign
We met our goal of $50,000!! THANK YOU to everyone who said YES!!!
Status as of May 20, 2017
Mail
Mail a check to our office at
African-American
Shakespeare Company
762 Fulton Street, Suite 306
San Francisco, CA 94102
Phone
Call our office at (415) 762-2071 ext. 6
Please leave a detailed message if we are unable to immediately answer your call.
We value each and every contribution, no matter how small or large. Donations are 100% tax-deductible. Thank you for supporting our cause.
Message from
Sherri Young
Dear Hero,
You came to champion us at a time when we needed it most.
We were challenged to find a way to produce this season when we had to move our productions from our home venue. As some of you might know, these kind of challenges can be detrimental to small arts organizations. We needed to raise at least $50,000 to move what remained of our season to other venues.
There was great uncertainty on almost every level, but what I was certain about was the necessity to stop reacting and start creating our own destiny. Many things could have gone wrong, this could have been our last season.
But thanks to you, our heroes, you came to our rescue when called upon. We are not only delighted, but tickled to see that our YES campaign kicked-off by Peter in October has reached its financial goal with 7 cents to spare.
We cannot thank the many of you who called and gave us support when there was doubt if what we contribute to the cultural fabric in the Bay Area had any worth. Like a hero coming to save the day, you swept in and alleviated a potential disaster. You shielded us when forces seeming to be overwhelming challenged our very life force, you lifted us with your kind words, gestures of support, and advocacy when we felt too tired to take one more step.
You are our heroes!
Thank you!


Sherri Young
Founder and Executive Director
Message from
L. Peter Callender
The time has come when we, as a company of theater artists, directors, administrators must decide upon a path that will ensure the continued success of our theater and the programming that serves thousands of students; our ability to employ the hundreds of actors and artisans we hire; and our support of the diverse community African-American Shakespeare Company has served for over 20 years.
We are in a serious struggle to save this life force. We are passionate to maintain a theater home to carry on our work of nurturing up-and-coming artists of color (and those who might not have the same opportunity) by training them under some of the finest veteran actors and directors the Bay Area has to offer. A space where our family of subscribers and patrons, designers and especially the youth of our community can call home. We are championing these values and dreams for our community. This credited, award-winning company cannot go the way of so many other companies in the Bay Area and disappear! The time has come to step in and step it up!
African-American Shakespeare Company has proudly called the African American Arts and Culture Complex our home for the past 13 years. Its 200-seat Buriel Clay Theater has witnessed the rise in the quality of performances and production values; the laughter and the tears; the thrill of exacting performances, exciting programming and growth of audiences, funding, community involvement and most-deserving awards.
African-American Shakespeare Company must move forward.
We need your help
African-American Shakespeare Company MUST RAISE $50,000 for our season and to insure the needed boost to plan for the future and support our season.
Here's what YOU can do. Say YES to
Making a donation IN ANY AMOUNT to support our search and procurement of our new location
Becoming a 2017-18 Season SUBSCRIBER (join us in the audience and celebrate the legacy)
[2017-18 Season Subscription sales will be available when we announce our upcoming season. Please join our mailing list to receive email notifications!]
Tell 10 other people to follow steps 1 and 2 (we cannot do it alone, we need everyone to be advocates at this critical juncture)
We are writing to YOU because you have said YES to us in the past.
You have said YES to supporting this company and its diversity in casting, artisans, and audience development.
You have said YES to our programming of free student matinees offering students and teachers an opportunity to see these American classics professionally performed and imaginatively conceived.
Say "YES I WILL!" to our new venture and see where this new energy leads us. Friend, share our vision of an arts community in need of theater that is diverse, culturally vibrant, and necessary.
Say, "YES I WILL!"
THIS IS A CHALLENGE AND WITH YOUR HELP WE CAN BECOME WHAT WE ARE MEANT TO BE!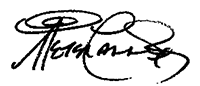 L. Peter Callender
Artistic Director
Donor Benefits
Foundation
$10,001+
● All of the following benefits and much more!
Angel $2,501–$10,000
● All Producer benefits
● Dinner with Artistic Director L. Peter Callender
Producer $1,001–$2,500
● All Platinum benefits
● Invitation to Technical Rehearsal
Platinum $501–$1,000
● All Gold benefits
● Invitation to a Backstage Tour
Gold $251–$500
● All Silver benefits
● Invitation to First Rehearsal
Silver
$101–$250
● All Patron of the Arts benefits
● Invitation to Pre-Event to Announce Season before the Media
Patron of the Arts $51–$100
● All Friends benefits
● Participation in Artistic Council Meeting
● Personal Thank You call for your support
Friends up to $50
● Subscription to From the Desk of… a personal quarterly email from L. Peter Callender and Sherri Young
● Invitation to Annual Season Launch Event
● Your name listed on production programs and website

As a 501(c)(3) nonprofit organization, donations given to us are 100% tax-deductible. After we process your donation in our system, we will mail you a Thank You letter with your donation details that you can use for tax purposes. Thank you for saying YES!
Donors Who Said YES!
Scott Cuyjet
Terry Lamb
Susan Harloe
Lynette Lockett
Carol Savary
Bernard Weiner
Tom Lederer
Sarah Lightfoot
Yolanda Willams
David Kirby
Jeffrey Raz
Justin Wong
Carol Lashof
Mary-Kay Gamel
Roy Bergstrom
Regina Morones
Jill Nierman
Rachel Kayhan
Ruth Mankin
Claus Zielke
Dianne Millner
Wayne Kitchen
Brenda Paulin
Latondra Goode
Betsy Clark
Edward Baskauskas
Karen Adams
Johnnie Baker
Siri Louie
Natalie Durbin
Karen Spencer
Linda Walters
David Donahue
RHE Charitable Foundation
Charles Belov
Everett and Julia Moore
Nancy Ragey / NKR Consulting
Queen Neal
Janet Barron
Emily Wade-Thompson
Mary Twegbe
Najee Bilal
Jerry Vurek
Deborah Isabelle
Judith Cohen & Malcolm Gissen
Gloria Weinstock
Valerie Barth & Peter Wiley
Jay Yamada
Ayofemi Oseye
Ada & David Dorn
Judith McRae
Janine Young
Fred Pitts
Angela Archie
Dorian Nasby
Pradipta Mitra
Jasmine Yamasaki
Sally Price
Lynne Waite
Gwendolyn Booze
Matthew Jones
Gordon Baranco
Christina Perez
Mary Marin
Joela Mueller
Peter Logan
Carol Brosnan
Mark Shoenrock
Eleanor Hansen
Denise Battista
Sabine von Glinski
Dianne Sheridan
Kerry Ellis
Aubree Lennon
Victor Valle
Rose Ludwig
Charles Borg
Deene Goodlaw
Sylvena Dorner
Ralph and Debra Deadwyler
Mary Collins
Linda Brewer
Valata Jenkins-Monroe
Naomi Davis
Pamela Wagner
Professors Patricia Penn Hilden & Timothy J Reiss
Marjorie Shapiro
Kim Jacocks
Juilius Johnson, PhD
J D Smith
Ashley Graham
Jena Johnson
Jane Neilson
Cornelius and Lorraine Franckle
Roger Stoll
Gregory Markham