Staff
Sherri Young
Founder & Executive Director
Sherri Young is an M.F.A. graduate from the American Conservatory Theatre; and former Commissioner for the San Francisco Arts Commission proudly serving for Mayor Gavin Newsom. She founded the African-American Shakespeare Company in 1994 and has been its Executive Director ever since. Sherri has directed 16 productions; produced and executed four programs for the organization; and speaks at various colleges, universities, and conferences across the nation. She manages approximately 60 company members and volunteers for the organization's programs. Some career highlights includes creating the company's signature holiday performance Cinderella, effectively building and stabilizing the organization over the past five years, increasing audience attendance by 30%, and increasing new funding support by foundations and individual donors within the past two years.
L. Peter Callender
Artistic Director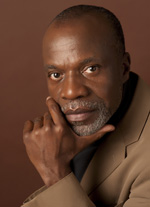 L. Peter Callender is a native of Trinidad, West Indies, and has worked professionally as an actor for over thirty years, more recently as a director and writer. He received his formal training in the theater at the Juilliard School in New York City; Webber/Douglas Academy in London, England; Mask Technique with Julie Taymor, and The Suzuki Technique with The Tadashi Suzuki Company in Toga-mura Japan. He has appeared on Broadway, off-Broadway, in regional theaters across the US, and has performed internationally in Japan, England and France. His New York Credits include: Tom/Jamaican Waiter in Prelude to a Kiss (Circle Rep. and at the Helen Hayes Theater on Broadway directed by Norman Rene); Off-Broadway; Roscoe in Black Eagles (directed by Ricardo Kahn at Manhattan Theater Club), Casbeque in The Caucasian Chalk Circle (directed by George C. Wolfe at the Public Theater); Caliban in The Tempest (directed by Julie Taymor at Classic Stage Company); Curio/Ensemble in Twelfth Night at the Delacorte Theater directed by Harold Guskin).
Currently, Mr. Callender is an associate artist at the California Shakespeare Theater– now in his 21st season. Some roles at CalShakes include: The title roles in Julius Caesar and Cymbeline, Oberon in A Midsummer Night's Dream, Capulet in Romeo and Juliet, Orsino in Twelfth Night, Leonato in Much Ado About Nothing, Polixenes in A Winter's Tale, Navarre in Love's Labor's Lost, Bolingbroke in Richard II, Duke Solinus in Comedy of Errors, Laertes in Hamlet, Dukes Frederick and Senior in As You Like It, La Feu in All's Well That Ends Well, Dr. Chasuable in The Importance of Being Earnest, Vincent Crummels in Nickolas Nickleby, and Roebuck Ramsden in Man and Superman. He also teaches Acting Shakespeare Level One—for adults—each fall for CalShakes.
Website: www.lpetercallender.com
Kevin Myrick
Lighting Designer/Technical Director
Kevin Myrick has been lighting theatrical events since 1968, working for dance and theatre companies in Chicago, Atlanta and here in the Bay Area. Mr. Myrick studied theatrical design at San Francisco State University, and has designed shows for the Oakland Ensemble Theatre Company, A Black Box Theatre Company, United Projects, Berkeley Black Repertory Theatre Company, Go Productions, SEW Productions, Dimensions Dance Theatre, Wajumbe Cultural Ensemble, the Alliance Theatre Company and Just Us Theatre Company in Atlanta, African-American Shakespeare Company, Cultural Odyssey, AfroSolo Theatre Company; and many other community and professional arts organizations.
Liam Passmore / Shave and a Haircut
Publicist
The Quakers have a saying: Let your life speak. When this is applied to public relations, it becomes, Let the story speak. With over 15 years of experience in media, Liam Passmore and his company, Shave and a Haircut, specialize in public relations for arts organizations, authors, artists and others who have a story worth telling. His press placements include The New York Times, the San Francisco Chronicle, San Francisco Magazine, 7×7 magazine, Dwell magazine, Sunset, The Onion, USA Today, ARTnews, Dance Magazine, KCBS, KFOG, KQED, KGO, West Coast Live, as well as ABC's View from the Bay and SPARK. Clients past and present include Litquake, San Francisco's Literary Festival; Headlands Center for the Arts; ODC Theater; SF Open Studios; AXIS Dance Company; the restaurants flour + water, Martins West and Del Popolo; author K.M. Soehnlein, the design and retail company, Paxton Gate, and performers Monique Jenkinson aka Fauxnique; Chris Black and Mica Sigourney.
Information, www.shaveandahaircut.biz
Leontyne Mbele-Mbong
Production Manager
Iman Yousuf
Administrator Concierge
Saharla Vetsch
Administrator Concierge
Danielle Smith
Board Administrator
Janelle Nunez
Marketing Associate
Vicky Chen
Graphic Designer & Website Manager
Lance Huntley
Photographer

762 Fulton Street, Suite 306
San Francisco, CA 94102
(415) 762-2071