Performances

Sunday
March 4
Opening
3pm
Saturday
March 10
8pm
Sunday
March 11⁺
3pm
Saturday
March 17
8pm
Sunday
March 18*
3pm
Running time: Approximately 2 hours 30 minutes and one 15 minute intermission
Recommended minimum age: 12
⁺
Talk-back with guest speaker from Bay Area Women Against Rape (BAWAR), Executive Director Rev. Dr. Sarai S. Crain-Pope,
immediately after the Sunday, March 11th performance
* Pre-Performance Brunch on Sunday, March 18th before the performance from 12:30pm-2:30pm at Jones restaurant
Venue
Marines' Memorial Theatre
609 Sutter Street, 2nd Level
San Francisco, CA, 94102
Nearest BART Station: Powell
Photos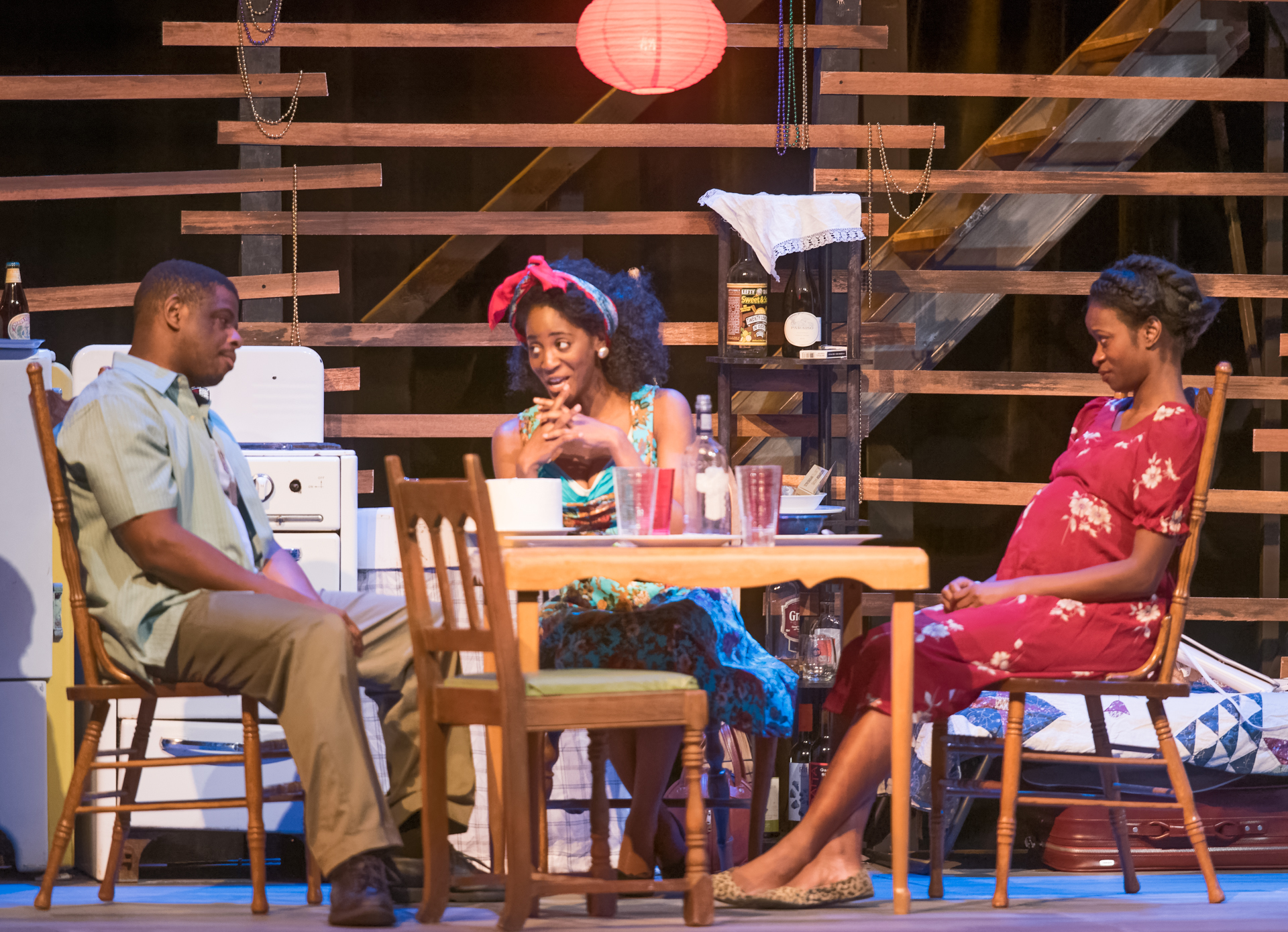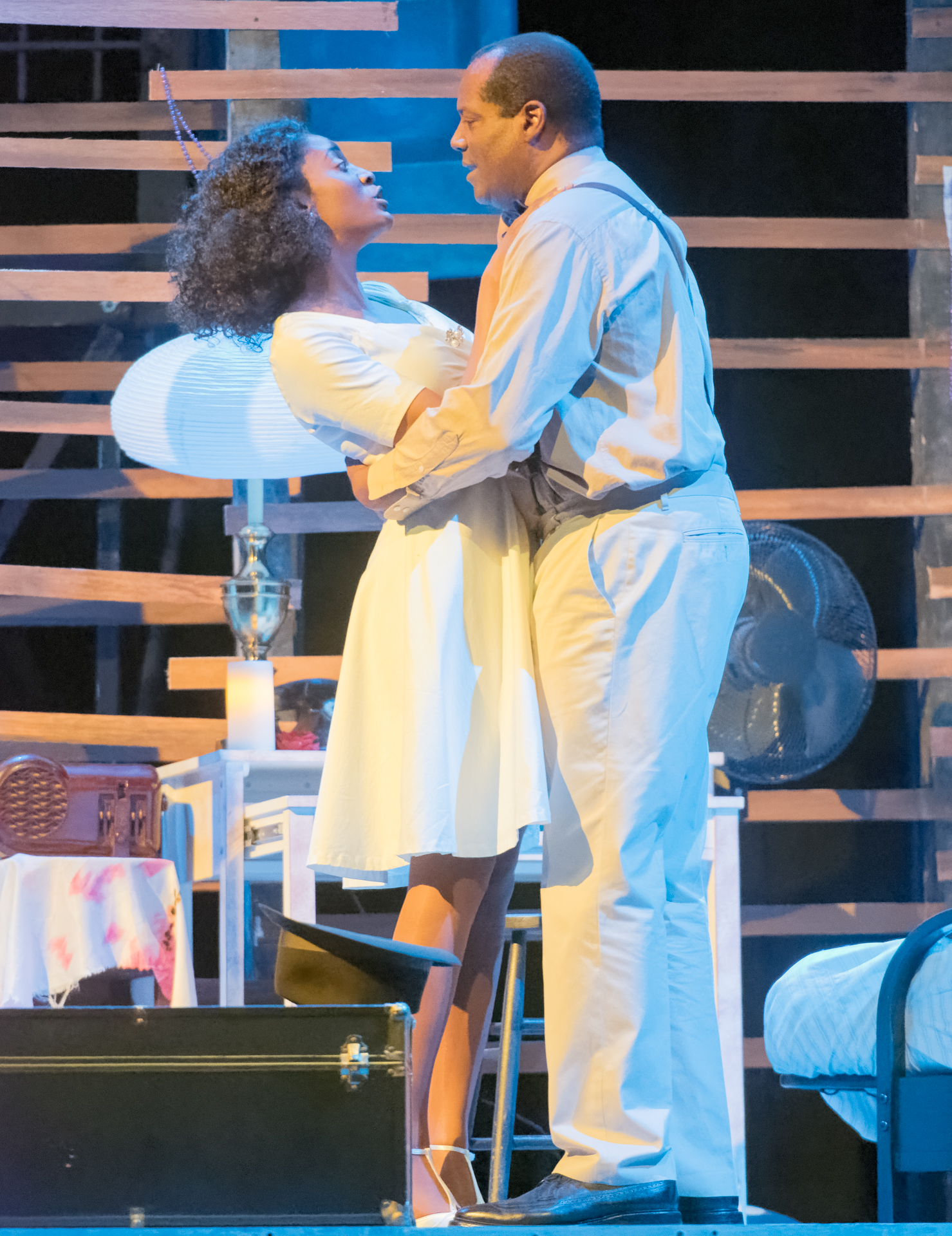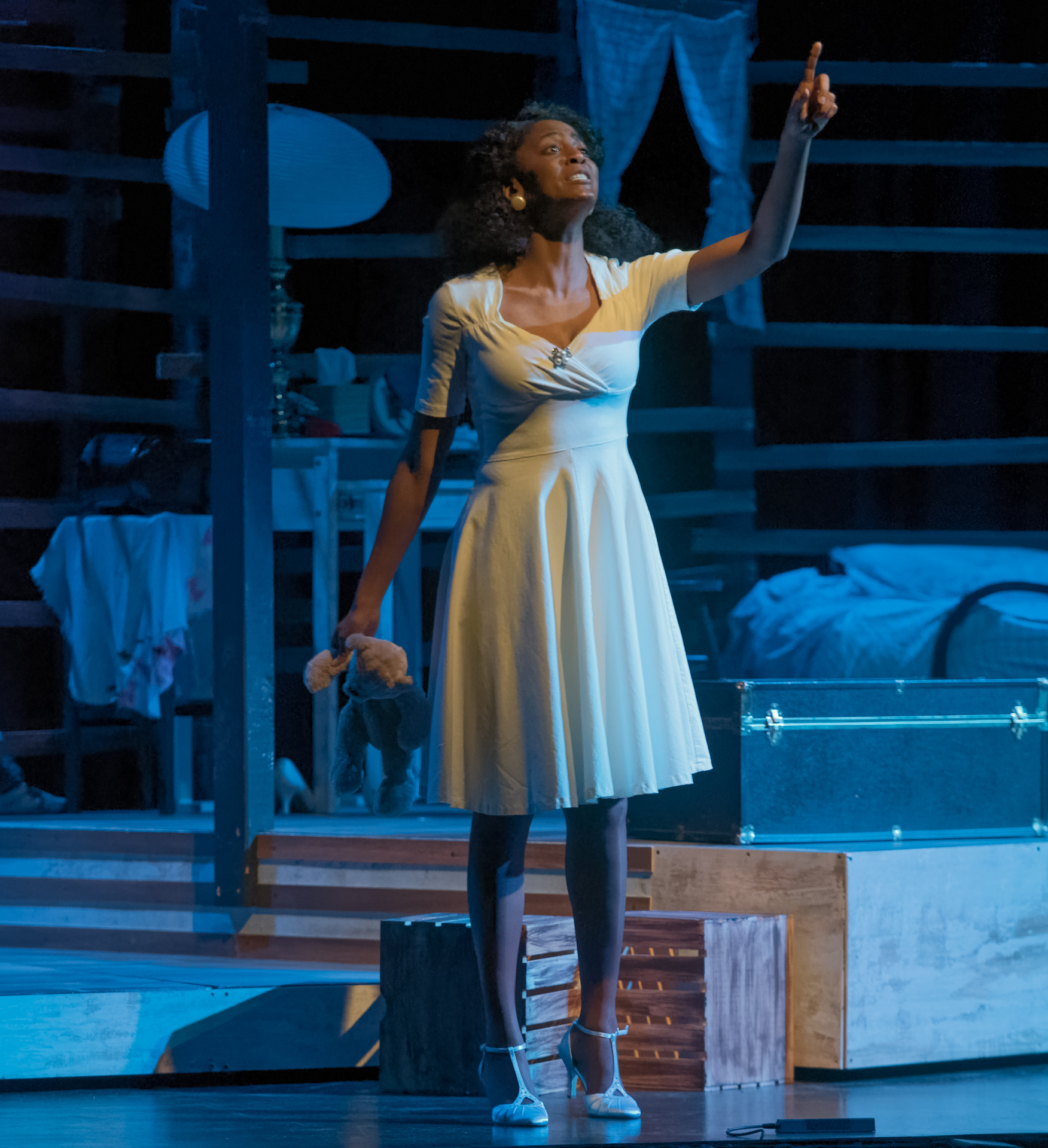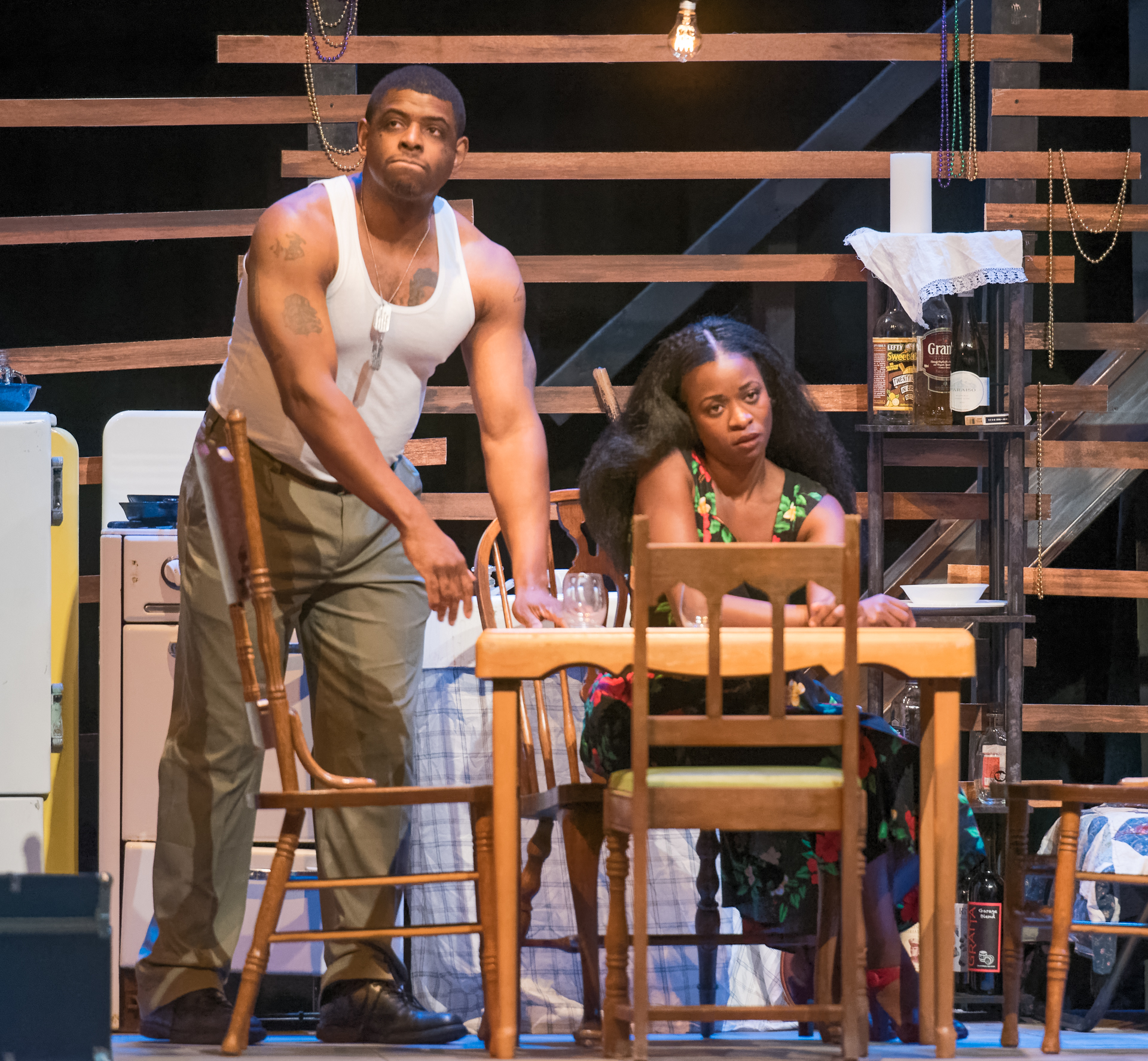 To view and download high resolution press photos, please visit the Press & Photo Gallery page.
Press Coverage



San Francisco Chronicle
African-American Shakespeare's lusty, furious 'Streetcar' belongs to all of us
by Lily Janiak
Theater & Such
African-American Shakespeare Company Brings New Light to Streetcar Named Desire
by Christine Okon
Theatrius
"A Streetcar Named Desire" Spellbinds, Chills, at African-American Shakespeare. S.F.
Tennessee Williams Disrupts Sex and Class
by Gilad Barach
The Daily Californian
African-American Shakespeare Company's 'A Streetcar Named Desire' is on track
by Sophie Kim
Wanda's Picks: Interchange
Theatre on Sutter in San Francisco
KPIX
African-American Shakespeare Company Casts Theater Classics In New Light
by Christin Ayers and Jennifer Mistrot
Wanda's Picks
March 2018
Interview with Santoya Fields (Stella)

(1:05:45 to 1:34:48)
KALW Radio
Open Air with host David Latulippe
Interview with Director L. Peter Callender and Jemier Jenkins (Blanche)
San Francisco Chronicle
A welcome Tennessee Williams revisit by African-American Shakespeare
by Lily Janiak
Time Out San Francisco
A new production of "Streetcar Named Desire" tackles sexual assault with an all-Black cast by Sarah Medina
Time Out San Francisco
A sign of the times by Sarah Medina
January 18—April 4, 2018 Issue 3, Page 41
Desert Outlook
Catch 'A Streetcar Named Desire' Near Union Square by Ed Walsh
March 2018 Issue, Page 40
SF/ARTS
A Streetcar Named Desire
by Jean Schiffman
BroadwayWorld San Francisco
African-American Shakespeare Company Tackles An American Classic With A STREETCAR NAMED DESIRE
San Francisco Chronicle
Black theater in Black History Month and beyond by Lily Janiak
March 4–18, 2018
A Streetcar Named Desire
Written by Tennessee Williams
Directed by L. Peter Callender
Struggle for power is the theme plot in this dynamic Pulitzer Prize-winning and critically acclaimed play by Tennessee Williams. A Streetcar Named Desire reveals the depth of a volatile relationship between Stanley and Stella Kowalski. Gas is poured on the flame when Stella's sister, Blanche DuBois, arrives on their doorstep. Fleeing from reality caused by her romantic illusions, the Southern Belle teacher, Blanche DuBois, needs the safety of her sister and brutish brother-in-law for relief and ease from the horrible rumors and gossip. In a struggle for power, secrets are exposed and revealed in this devastatingly disturbing production. A classic American play with unforgettable characters. Watch, feel, laugh, cry… share and talk about it.
"African-American Shakespeare's lusty, furious 'Streetcar' belongs to all of us." —Lily Janiak, San Francisco Chronicle
"Director Peter Callender coaxes the versatile actors of the African-American Shakespeare Company actors to dive fearlessly into the shadowy and steamy soul of this play and resurface in a beautiful catharsis. […] This show is ending too soon, with March 18 being the last performance. Try to see it if you can." —Christine Okon, Theater & Such
"The African American Shakespeare Company's 'A Streetcar Named Desire' is simply a masterpiece." —Gilad Barach, Theatrius
"The African-American Shakespeare Company gives a stronger production, with director L. Peter Callender offering a fresh and impressively witty approach to the life of Blanche DuBois." —Sophie Kim, The Daily Californian
#StreetcarAASC
Special Pre-Performance Brunch on March 18th
Thank you supporters who joined us for the special pre-performance brunch at Jones restaurant to celebrate our Theatre Bay Area Awards Recommended Production of A Streetcar Named Desire! We hope you enjoyed the brunch as well as meeting and mingling with fellow theatre lovers, Streetcar cast members, Director of the show & Artistic Director of the company L. Peter Callender as well as our wonderful Board of Directors!
Director's Note
The lyricist asks: "Do you smile to tempt a lover, Mona Lisa? Or is this your way to hide a broken heart?" Questions will endure over the years about the world's most iconic paintings and sculptures; as well as our literature: novels, poems, and certainly our plays. Questions about Tennessee Williams' A Streetcar Named Desire, the play, as well its characters, will keep coming. The questions asked in 1947, when the play premiered on Broadway, may be asked today, but in different ways. We are a different people in a different world. Yet we are still intrigued, inspired, and incensed by what goes on. I ask that we come to the theater with new eyes and ears, examining this play with a new perspective and forming our conclusions afresh. Leave your preconceived notions at the door and introduce yourself to Stella and Stanley, to Blanche and Mitch, to Steve and Eunice, as new friends worth getting to know. In this way, I think you will enjoy this play even more. Characters you may have had trouble understanding, your life experiences may now allow you to see with more clarity. Even those who seemed unforgivable on first read, may come to have admirable qualities. This is a classic American play with unforgettable characters. Watch, feel, laugh, cry…share and talk about it. After all is said and done, this beautiful play is not just "A cold and lonely, lovely work of art."

—L. Peter Callender
Cast
Production Team

Videos