Performances

Saturday
September 16
Opening
8pm
Sunday
September 17
3pm
Saturday
September 23
3pm
Saturday
September 30
8pm
Sunday
October 1
3pm
Running time: 2 hours and a 15 minute intermission
Recommended minimum age: 8
Venue
Taube Atrium Theater
401 Van Ness Avenue, 4th Floor
San Francisco, CA, 94102
Plan Your Visit
Tickets
$30, General Seating
Group Ticket Discount: 15% off purchase of 10+ tickets
Season Subscription: $80, attend all 4 productions this season at a single discounted price. Savings of up to $45!
Photos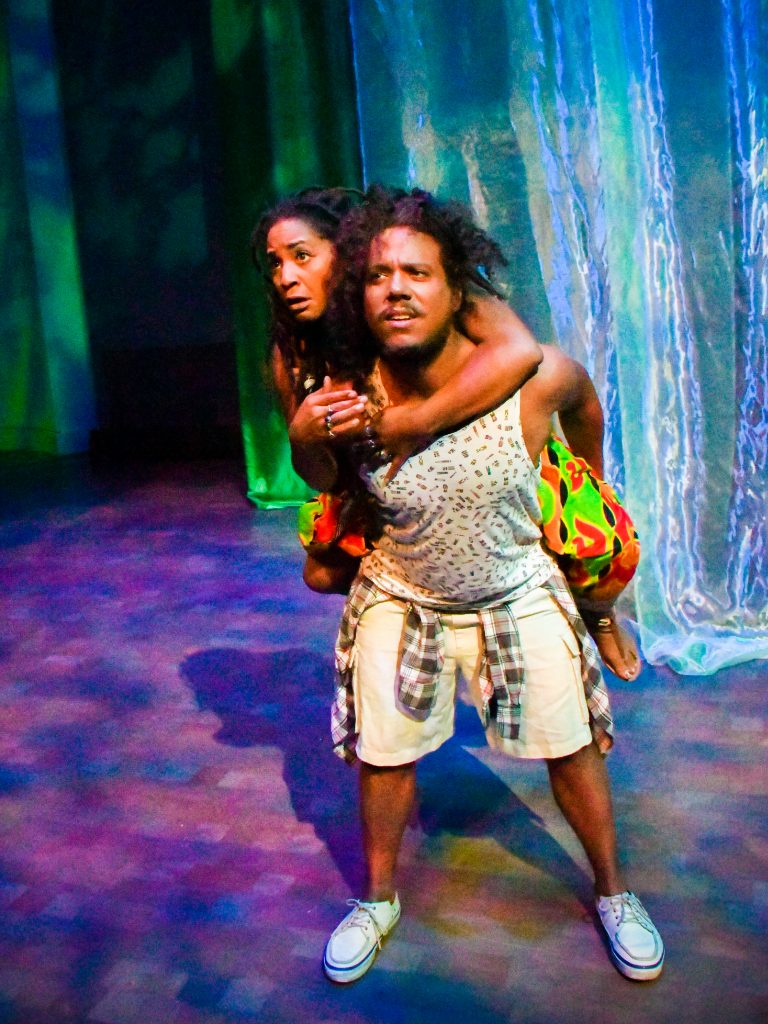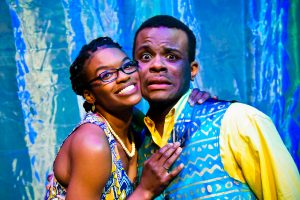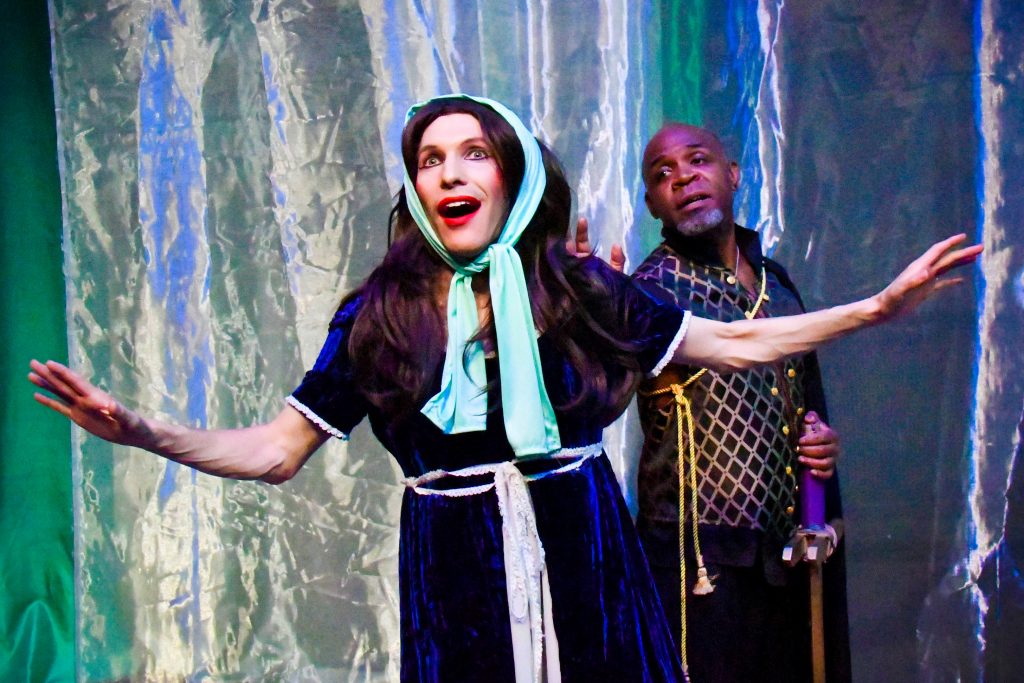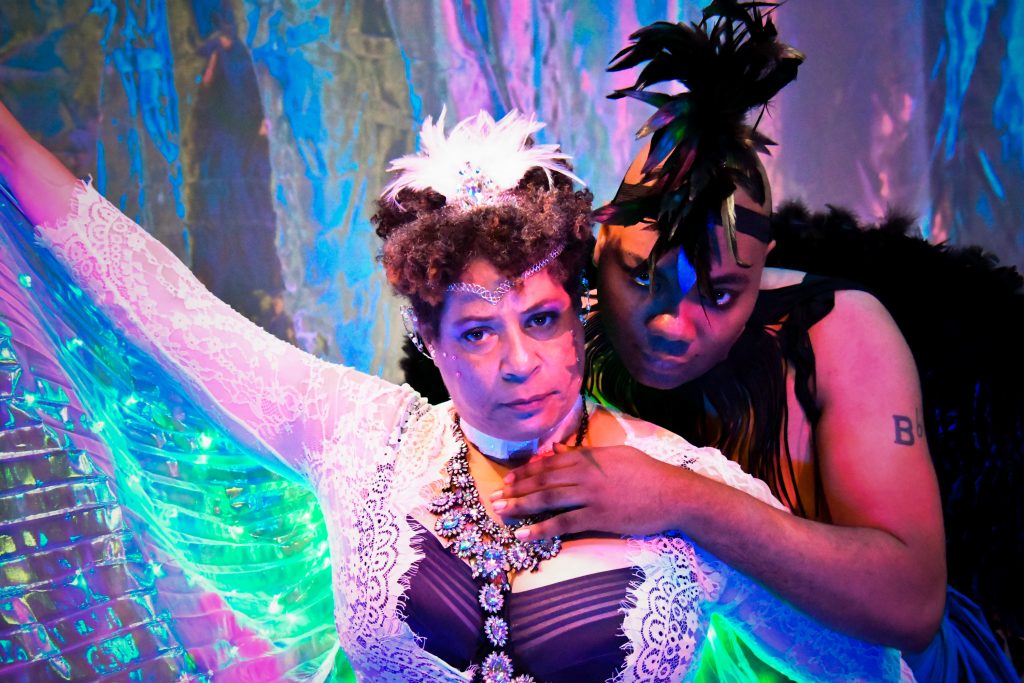 View more photos and download high resolution image files on our Press page.
Press Coverage
Theatrius
Shakespeare Explores a Labyrinth of Love
by Tyler Jeffreys
Bay Area Plays
African-American Shakes is having a late summer Midsummer Carnival
by David John Chávez
San Francisco Chronicle
African-American Shakespeare's Caribbean take on 'Midsummer'
by Lily Janiak
SFist
SFist To-Do List: 12 Cool Things To Check Out This Week
by Jay Barmannn
Hoodline
Celebrate Bernstein, Latin Jazz, Shakespeare & More Live Performances This Weekend
26 Reasons To Get Out & Explore This Weekend
The Bay Area Reporter
Out & About | Arts events Sept. 21-28
September 16–October 1, 2017
A Midsummer Night's Dream
Written by William Shakespeare
Directed by Sherri Young
Lovers, Amazon women, and mystical fairies share the stage in this colorfully imaginative tale of Shakespeare's A Midsummer Night's Dream set in Trinidad & Tobago's Carnival. The audience becomes part of the cast as they are taken through an enchanted forest upon a magical night revealing star-crossed lovers, magical fairies, and a troupe. All before the Carnival celebration on the Duke and Duchess' wedding day.
"Even if you have seen 'A Midsummer Night's Dream,' you'll want to catch this beautiful, inspired version of a classic comedy. It's great fun!"
—Tyler Jeffreys, Theatrius
#AMidsummerNightsDreamAASC
Director's Note
A Midsummer Night's Dream has always been my personal Shakespeare favorite. This production was performed by African-American Shakespeare Company almost 20 years ago. When you think about a family-friendly Shakespeare production, Midsummer is on the top of the list. There is something for everyone with a myriad of characters, intrigue, lovers, magic, and fantasy.

A Midsummer Night's Dream was my opportunity to create a culturally vibrant production that incorporated elements that soars with the richness of Shakespeare's language, while entwining the cultural rhythms of the West Indies. This production puts the audience in the middle of the action – no passive observers at this show, audience members might be called on the stage to play with us, so if anyone is a shrinking violet I would suggest taking a seat as far from the stage as possible.

A Midsummer Night's Dream is my personal homage to L. Peter Callender. Many people think of Mr. Callender as this stern and intense Shakespearean actor. What many people don't see is the man behind the image: Funny, lively, vibrant, full of energy and extremely creative. Almost each character in the production is an accumulation of Peter's personality—especially Bottom.A Midsummer Night's Dream is my gift to Mr. Callender who has made magic for our company for all these years.

—Sherri Young
Cast
Production Team
Video