Board of Directors
Matais Pouncil,
Ed.D.
President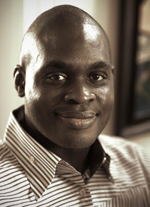 Dr. Matais Pouncil is a Professor of Educational Leadership, in the College of Education, at California State University, East Bay. He teaches Masters and Doctoral students. Prior to his work at CSU, East Bay he was an administrator at Foothill College, California State University, Long Beach, and he taught Multicultural Education at the University of California, Irvine. Dr. Pouncil is the author of Notes of a Momma's Boy: Selected Poems (2001); a contributor to If We Have To Take Tomorrow, edited by Marvin K. White; the dissertation, Acting Black: Black Men and Doctoral Degree Completion (2009), and Transfer Success Stories; Themes, Patterns and Connections (2011). He is an arts advocate and organizer and the former Chair of the City of Oakland Cultural Affairs Commission, appointed by Mayor Ron Dellums. He is a member of 100 Black Men, Inc and founder of the Baldwin Project—an art, culture, and education enrichment institute for black youth—with programming in Oakland and Long Beach. Since 1992 he has been a member of Phi Beta Sigma Fraternity, Inc. Dr. Pouncil attended Southern University, in Baton Rouge, LA, California State University, Long Beach, and he is the first African American man to earn an Ed.D. from the University of California, Irvine. Dr. Pouncil recently completed the Management Development Program (MDP) at the Harvard University Graduate School of Education.
Jay Ward,
Esq.
Vice President

Jay Ward's legal practice focuses on assisting early stage growth companies in the technology industry. Mr. Ward has a special emphasis on helping African-American technology entrepreneurs set up their enterprises correctly and giving them guidance on intellectual property and financing matters. Mr. Ward enjoys helping managers with the legal and operational issues facing technology companies.He has handled a wide range of legal projects over his career (labor, real estate, corporate, patent litigation); however,his specialization is in technology company business development, licensing, operations, and financing transactions.
He is an expert in technology licensing, having drafted IP licensing agreements for SaaS, hardware, software, wireless, gaming, internet services and enterprise software clients. He has a strong interest in social media. Through Axiom, he served as Acting General Counsel at Twitter, where he participated in the revision of thecompany's Terms of Service and led the legal review of various licensing and partnering projects.
Currently, he advises a number of clients on their social media strategies and business development initiatives, including technology acquisition, licensing and business development projects, terms of service and FTC regulatory compliance.
Specialties: technology licensing (outbound and inbound), corporate counseling to emerging growth technology companies, social media, venture capital financing, mergers and acquisitions, in-house legal department management, privacy law, intellectual property licensing, SaaS transactions, open source licensing
Kesha Hackett Belcher
Secretary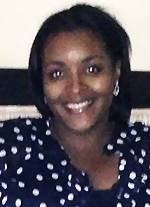 Kesha Hackett Belcher, a Bay Area native has had an affinity for the arts from a young age. Mrs. Hackett Belcher has performed in musicals, dance, and theater since the age of six. An avid traveler, music, and theatre enthusiast, Mrs. Hackett Belcher is a graduate from University of San Francisco's School of Management and is a human resources professional with experience in health care, non-profit, logistics, and entertainment industries. Kesha Hackett Belcher is currently completing a masters degree at Golden Gate University.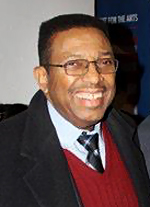 Mr. Archie has appreciated the arts for almost his entire life: singing in the children's and youth choir's of his church, and learning to play the coronet in the 7th grade. Later in life, becoming a director of a 15-voice ensemble in his church, and co-director of an original play: Heaven Has Room For Many Stars. He also became the music director of one of his church choirs (Inspirational Chorus) and on many occasions, directed his church's mass choir. Currently he sings bass in his mass choir and selectively will direct difficult anthems when requested by the minister of music. Over 30 years he has co-founded and directed a holiday chorus at his work: the UCOP Chorus whose repertoire included several Hebrew songs, along with the Hallelujah Chorus form Messiah. He is a member of the UC Berkeley Faculty Club Chorus and participated since 1975 in singing with the UC Monks Chorus directed by Milton Williams.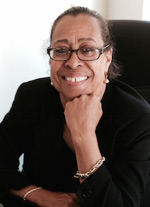 Andrea Baker Consulting provides business attraction, development services, program development and community outreach to both for-profit and non-profit developments in the San Francisco Bay Area. With 25 years of experience as a business owner, business therapist, and neighborhood revitalization and economic development consultant, Andrea Baker is a well known name in the business community. Ms. Baker engages community stakeholders, facilitating visioning and planning discussions throughout various phases of business and community development. She develops and implements neighborhood revitalization, economic development, and business strategies that encourage and build dynamic and vibrant commercial corridors in emerging neighborhoods. Moreover, she is particularly adept at identifying innovative and unique business concepts and operators to comprise the programming of mixed-use ground floor commercial spaces. Ms. Baker previously worked as a Project Manager for the Mayor's Office of Economic & Workforce Development, and the former San Francisco Redevelopment Agency.Her experience stems from starting and managing her own businesses in the Bay Area, including Baker Foods, La Fête Catering, Made in California Shops and Gift Baskets and Geva's Restaurant. She was General Manager of the Bread Workshop in Berkeley and the Director of Millberry Food Services at UCSF. She has served on several boards including Big Brothers Big Sisters, Renaissance Entrepreneurship Center, Berkeley Arts Center and Women's Alliance.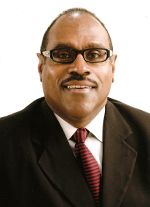 Wayne Kitchen, a recent retiree, has a professional history characterized by a Masters Degree in Education from the University of Missouri – Columbia and has an undergraduate degree from Lincoln University of Missouri. He has thirty five years of comprehensive administrative staff experience in various educational environments. Mr. Kitchen has acquired strong administrative and supervisory skills which include coordination and staffing of TRiO. Wayne is a globlal traveler. His community service involvement has been many. He has been the President of the Lorraine Hansberry Theatre Board of Directors, SF Bay Area Chapter of Lincoln University Alumni Association, and Alpha Nu Sigma Chapter of Phi Beta Sigma Fraternity, Inc.Mr. Kitchen is also a marathoner.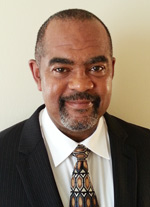 Wayne is a native San Franciscan with over 20 years of corporate financial management and analysis experience with some of the largest organizations in the Bay Area, from Kaiser Permanente in Health Care, Mervyn's California in Retail, Olde Brokerage and Great Western Savings in Financial Services, to Aston Hotel's is Hospitality Management. He has also served on the Board of the Shipyard Trust for the Art who represented the interest of the artist within the largest community west of the Mississippi. Wayne is married to his high school sweetheart Gwen, and they have a high school freshman Jazara, an AASC company actor. The Metcalf family began its affiliation with the AASC nine years ago when Jazara was cast in A Comedy of Errors and as they say the rest is history. The Metcalf's have been AASC parents, supporter, volunteers, and now Wayne as a board member. Wayne and his family looks forward to the next stage of their relationship with and expanding our roll in this wonderful organization and the artists that it supports.

Rob Newells is a veteran of the United States Marine Corps and an alumnus of the University of Southern California where he studied Communication Arts and Sciences as an undergraduate. He started work towards a Master of Divinity degree and Certificate of Sexuality and Religion at the Pacific School of Religion in 2011 and received his license to preach at Imani Community Church in 2012. Minister Rob has been active in local and national HIV/AIDS prevention and treatment efforts since 1999 as an advocate, educator, program administrator, and board member, and he currently serves as the Umoja California Chair for the Coalition of Welcoming Congregations of the Bay Area (www.cwcbay.org).
A native of Oakland, Rob has studied voice and drama since high school, singing bass-baritone with the Castlemont High School Castleers, performing as a background vocalist for various Bay Area artists, serving as music director for Frederick Douglass Speaks, portraying Ozie Powell in The Scottsboro Boys Trials, and playing the lead role of Booker in 110th Street at the Malonga Casquelord Center for the Arts under the direction of Ellis Berry. Minister Rob is a member of the Imani Ya Watume (Messengers of Faith) liturgical dance ministry and is employed fulltime as the Safety Coordinator for UCSF Benioff Children's Hospital Oakland.
Advisory Board Members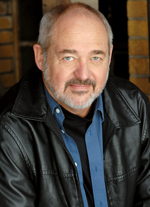 Lance Huntley is a life long resident of the Bay Area. He was raised in San Francisco, and raised his family there as well. He attended Pelton Jr. High, Lowell High, SF City College, and graduated UC Berkeley with a degree in Biochemistry. He spent 30 years in Biotechnology in various areas such as laboratory work, Environmental Health and Safety, and Facilities Management. In recent years theatre transformed his life: he has taken acting classes from Studio ACT and elsewhere. He believes in the power of theatre to make a positive difference in people's lives. A working actor, he has performed in many plays all over the Bay Area; Lance appeared in AASC's The Taming of the Shrew and 2012 production of A Raisin in the Sun. Mr. Huntley has been on the boards of several non-profits, including Hillbarn Theatre, Peninsula Ballet Theatre, and the Peninsula Arts Council. He has also worked for a non-profit board as the Executive Director of the South San Francisco Chamber of Commerce.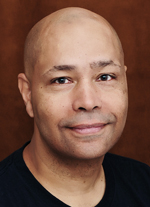 Everett "Alx" Alexander has been involved with theatre since first treading the boards in a high school production of The Matchmaker in Washington State. Since that moment, he has participated in local theatre productions ranging from Ft. Lewis, Washington to Ft. Benjamin Harrison, Indiana.
Even during his six-year stint as a Navy Journalist, he still found an outlet for his theatrical interests. He co-wrote, produced and appeared in a production commemorating the anniversary of the aircraft carrier USS Ranger (CV-61) that took place in the hangar deck of the ship while at sea on patrol in the Indian Ocean.
His other duties during his years in the military included producing a ship's newspaper, operating the onboard entertainment system and writing press releases for distribution to newspapers across the United States as well as assisting visiting dignitaries such as Gladys Knight, Suzanne Somers, Marie Osmond and Flip Wilson.
After leaving the Navy and settling in the Bay Area, he appeared in plays produced by The Masquer's Playhouse, Contra Cost Civic Theater and Contra Costa College among others as well as several African-American Shakespeare Company productions.
He has been on the company's Board of Directors and has served a term as its President. His involvement began over a decade ago and he continues to contribute financially and creatively towards the growth and ideals of the company.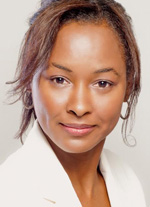 If you asked Shauntelle Hamlett to describe herself, she'd say "I'm a teller of tales and creative explorer, on a mission to connect, engage, inspire, and create. Creativity is my obsession. I'm passionate about words, photos, art, theater, design, food, my family, and lifelong learning." For nearly 20 years now, she's honed her professional sales, marketing, and promotions skills working at companies as diverse as Turner Broadcasting, CTN Music Network (now an MTV company), NMT Neurosciences, and a private, multi-million-dollar oral surgery practice. An early internet adopter, Shauntelle learned to code websites in Notepad in the mid-90s when she launched one of the first digital magazines for women, JoyOnline.com. After the sale of JoyOnline, she continued to enthusiastically engage in the online world, freelance writing, blogging, and helping to build digital communities for female entrepreneurs, writers, and artists. Combining her love for the online world with her professional marketing experience, Ms. Hamlett currently does freelance work as a digital marketing strategist, developing WordPress-based websites, and helping creative entrepreneurs use social media, video, audio, and content marketing to build their online tribes and grow their sales. In her free time, she geeks out about Doctor Who, spends too much time stalking "ShakespeareisMyJam" on Tumblr, writes poetry, and bullies her friends into signing up for Google+.

762 Fulton Street, Suite 306
San Francisco, CA 94102
(415) 762-2071