Board of Directors
Willie C. Archie
President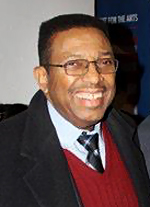 I have appreciated the arts for almost my entire life: singing in the children's and youth choir's of my church, and learning to play the coronet in the 7th grade. Later in life, becoming a director of a 15-voice ensemble in my church, and co-director of an original play: Heaven Has Room For Many Stars. I also became the music director of one of my church choirs (Inspirational Chorus) and on many occasions, directed our church's mass choir. Currently I sing bass in our mass choir and selectively will direct difficult anthems when requested by the minister of music. Over 30 years I've co-founded and directed a holiday chorus at my work: the UCOP Chorus whose repertoire included several Hebrew songs, along with the Hallelujah Chorus form Messiah. I am a member of the UC Berkeley Faculty Club Chorus and participated since 1975 in singing with the UC Monks Chorus directed by Milton Williams.
Matais Pouncil, Ed.D.
Vice President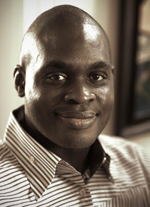 Dr. Matais Pouncil is a Professor of Educational Leadership, in the College of Education, at California State University, East Bay. He teaches Masters and Doctoral students. Prior to his work at CSU, East Bay he was an administrator at Foothill College, California State University, Long Beach, and he taught Multicultural Education at the University of California, Irvine. Dr. Pouncil is the author of Notes of a Momma's Boy: Selected Poems by Matais Pouncil (2001); a contributor to If We Have To Take Tomorrow, edited by Marvin K. White; the dissertation, Acting Black: Black Men and Doctoral Degree Completion (2009), and Transfer Success Stories; Themes, Patterns and Connections (2011). He is an arts advocate and organizer and the former Chair of the City of Oakland Cultural Affairs Commission, appointed by Mayor Ron Dellums. He is a member of 100 Black Men, Inc and founder of the Baldwin Project – an art, culture, and education enrichment institute for black youth – with programming in Oakland and Long Beach. Since 1992 he has been a member of Phi Beta Sigma Fraternity, Inc. Dr. Pouncil attended Southern University, in Baton Rouge, LA, California State University, Long Beach, and he is the first African American man to earn an Ed.D. from the University of California, Irvine. Dr. Pouncil recently completed the Management Development Program (MDP) at the Harvard University Graduate School of Education.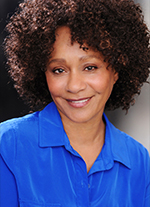 New to San Francisco, Sheila Collins has earned a Master of Communication in 1994 and a Master of Psychology in 2007 where she practiced psychotherapy in Vermont. Ms. Collins with her husband share five children. Upon arriving to the Bay Area, Ms. Collins became involved with theatre companies, particularly those devoted to the African American perspective. That is how she came to volunteer with the African-American Shakespeare Company. Also an actress, Ms. Collins knows enough about theatre companies to know that the productions they mount are each hard-won victories over the scarcity of resources. Ms. Collins wishes to be on stage again and to be a part of helping theatre thrive. "I believe I can do that by serving on the Board of the African-American Shakespeare Company. I am a supporter of this theatre company because I believe in its mission."
Originally from Columbus, Ohio, I have been involved in and around the performing arts since a young age. I danced competitively for 12 years and have always had an affinity for the performing arts. I am an alumni of the University of San Francisco, class of 2012, where I studied Accounting. I became acquainted with the African-American Shakespeare Company during a two semester long internship with the company while attending USF. I had a diverse role as an intern for AASC, responsible for tasks spanning from bookkeeping to fundraising appeal writing. Upon graduation, I began working for an auditing firm, PricewaterhouseCoopers, and am currently an associate. I hope to bring a valuable youth perspective to the board and help develop the business structure of the company.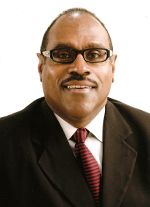 Wayne Kitchen, a recent retiree, has a professional history characterized by a Masters Degree in Education from the University of Missouri – Columbia and has an undergraduate degree from Lincoln University of Missouri. He has thirty five years of comprehensive administrative staff experience in various educational environments. Wayne has acquired strong administrative and supervisory skills which include coordination and staffing of TRiO. Wayne is a globlal traveler. His community service involvement has been many. Wayne has been the President of the Lorraine Hansberry Theatre Board of Directors, SF Bay Area Chapter of Lincoln University Alumni Association, and Alpha Nu Sigma Chapter of Phi Beta Sigma Fraternity, Inc.. Wayne is also a marathoner.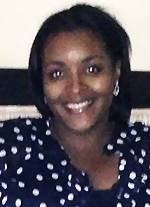 Kesha Hackett Belcher, a Bay Area native has had an affinity for the arts since a young age. She has performed in musicals, dance and theater, since she was six years old. An avid traveler, music and theatre enthusiast, Hackett Belcher, a USF, School of Management graduate, is a human resources professional with experience in health care, non profit, logistics and entertainment industries. She is currently completing a masters degree at Villanova University.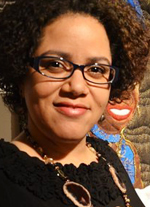 Advisory Board Members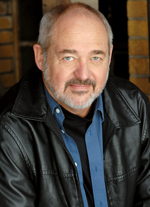 Lance Huntley is a life long resident of the Bay Area. He was raised in San Francisco, and raised his family there as well. He attended Pelton Jr. High, Lowell High, SF City College, and graduated UC Berkeley with a degree in Biochemistry. He spent 30 years in Biotechnology in various areas such as laboratory work, Environmental Health and Safety, and Facilities Management. In recent years theatre transformed his life; he has taken acting classes from Studio ACT and elsewhere. He believes in the power of theatre to make a positive difference in people's lives. A working actor, he has performed in many plays all over the Bay Area; Lance appeared in AASC's The Taming of the Shrew and 2012 production of A Raisin in the Sun. Lance has been on the boards of several non-profits, including Hillbarn Theatre, Peninsula Ballet Theatre, and the Peninsula Arts Council. He has also worked for a non-profit board as the Executive Director of the South San Francisco Chamber of Commerce.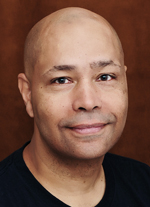 762 Fulton Street, Suite 306
San Francisco, CA 94102
(415) 762-2071